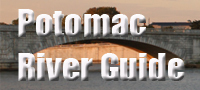 Green Ridge State Forest
Maryland State Forest

The 43,000-acre forest is state-owned land extending from the Pennsylvania line to the Potomac River at Paw Paw Bends near the C&O Canal Tunnel. The forest, the second largest of Maryland's state forests, stretches across several mountains of Western Maryland, including Town Hill, Polish Mountain, and Green Ridge Mountain. The forest facilities include campsites, boat launching areas, picnic facilities, and riding trails. There is a small craft launching area at Bonds Landing. A permit, available for a small service charge, is required for camping in the forest. There are approximately 100 primitive campsites throughout the forest, and four Adirondack-type shelters along scenic and remote sections of a 24-mile backpacking trail. Ranger-guided canoe trips between Oldtown and Little Orleans are offered each year during spring, summer, and fall.
Native Americans used the "Great Warrior Path" through Green Ridge State Forest, part of a trail that extended from the Great Lakes through the Carolinas. The path was used for hundreds of years before the Colonial period. Remnants of the path may be viewed from Green Ridge Road near Warrior Mountain.
Yelp reviews of the Green Ridge State Forest are shown below.
Contact Information
Maryland Dept. of Natural Resources
28700 Headquarters Drive NE
Flintstone MD 21530
301-478-3124
Website