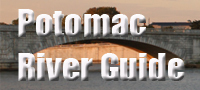 Anacostia Community Boathouse
Marina

The Anacostia Community Boathouse is facility operated by a collection of 10 member organizations, including school crew, rowing clubs, and community recreational groups.
The current site of the Boathouse is where the 11th Street Bridges cross the Anacostia River. It is also the site of the historic Navy Yard Bridge, which played an important role in 1814 and again in the Civil War.
The buildings were originally construrcted by the Army Corps of Engineers for military purposes and training for landing craft.
In the 1980s, leaders in the Anacostia area began using the river for a rowing program for at-risk teenagers. The efforts were joined by the Capital Rowing Club, which created a rowing facility near the 11th St. Bridge. As other organizations joined the group, it expanded. In 2010, the group signed a long term lease on the site.
The Anacostia Watershed Society, a Founding Member of ACBA, also uses the site for water quality monitoring, clean-up, shoreline and habitat restoration, and other environmental projects on the Anacostia.
Contact Information
Anacostia Marina
1900 M St. S.E.
Washington DC 20003

Website