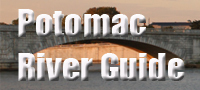 Piscataway Park
National Park Service Unit

Piscataway Park was created to preserve the view from Mount Vernon. The park includes Marshall Hall and the Marshall Hall boat ramp.
Piscataway Park is part of the "Find Your Chesapeake" project of the National Park Service and the Chesapeake Conservancy. Click here for details.
Yelp reviews for Piscataway Park are shown below.
Contact Information
National Park Service
13551 Fort Washington Road
Accokeek MD 20607
301-763-4600
Website