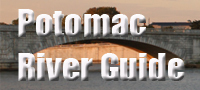 Western Maryland Scenic Railroad

The Western Maryland Scenic Railroad round trip excursion, originating from Downtown Cumberland, is an exciting mix of mountain scenery and rich transportation history. It's an entertaining and educational experience for riders of all ages and interests. Leaving Cumberland, the route travels west through a breach in the Allegheny Mountains over an iron truss bridge, around Helmstetter's Horseshoe Curve and through the 914 foot Brush Tunnel under Piney Mountain. Despite a landslide that occurred along the Western Maryland Scenic Railroad tracks, WMSR will adhere to its 2016 schedule. Operations will continue with a change to the usual route. Excursions will now depart eastward from the Cumberland Station. This will provide guests the opportunity to view the WMSR Shop, where our heritage equipment is restored, maintained and housed. This is the current site of C&O 1309 restoration. The train will then head west, traveling past the Cumberland Station to Woodcock Hollow. Guests will have the opportunity to see the most notable landmarks along the route including the Narrows, Helmstetter's Curve and Brush Tunnel. The section of land where the landslide occurred in early 2016 must be stabilized before safe passage can continue to Frostburg.
Yelp reviews for the Western Maryland Scenic Railroad are shown below.
Contact Information

13 Canal Street
Cumberland MD 21052
301-759-4400
Website