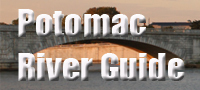 National Museum of the Marine Corps
Museum

The National Museum of the Marine Corps is located on a 135-acre site adjacent to Marine Corps Base Quantico, Virginia. The museum opened in 2006 under the command of Marine Corps University. In 2010, the museum opened new exhibits about the Corps' early years, from 1775 through World War I. The Museum's soaring design evokes the image of the flag-raisers of Iwo Jima and beckons visitors to this 120,000-square-foot structure. World-class interactive exhibits using the most innovative technology surround visitors with irreplaceable artifacts and immerse them in the sights and sounds of Marines in action.
The Marine Museum is part of the "Find Your Chesapeake" project of the National Park Service and the Chesapeake Conservancy. Click here for details.
Yelp reviews for the National Museum of the Marine Corps are shown below.
Contact Information

18900 Jefferson Davis Highway
Triangle VA 22172
800-397-7585
Website