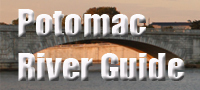 Harpers Ferry National Historical Park
National Historical Park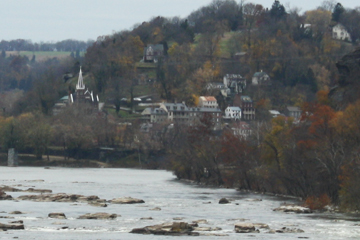 In 1747, Robert Harper set up a ferry for crossing the Potomac. Soon, a village named Harpers Ferry was incorporated. In 1796, a Federal arsenal was established in Harpers Ferry. By 1810, the arsenal was manufacturing more than 10,000 guns each year.
In 1859, in an important event leading to the Civil War, John Brown and a band of 21 men seized the Armory. Brown believed that he was on a mission from God to put an end to slavery. His band captured some inhabitants in Harpers Ferry and took over the firehouse at the arsenal. Lt. Col. Robert E. Lee and a company of marines captured Brown and six of his men on the day after the raid. Brown was convicted of treason and hanged in nearby Charles Town.
The Harpers Ferry area was important during the Civil War, changing hands from north to south several times. The park incorporates a number of historical sites relating to Civil War engagements.
Harpers Ferry National Historical Park is administered by the National Park Service, with a mission to protect and preserve the natural and cultural resources of the park. The preservation programs have a strong educational aspect as well.
The town began as a resting place for early settlers and expanded into a booming industrial town. The arrival of the Baltimore & Ohio and the Winchester & Potomac railroads as well as the nearby C&O Canal helped ensure economic prosperity for this community. In 1859, the town survived the impact of John Brown's raid only to be torn apart by four years of Civil War. The roots of the African American experience run deep here: slavery, the struggle for freedom, education, and civil rights are all important aspects of the history of Harpers Ferry. The town remains, today, a reminder of these historic events.
Other permanent exhibits at the park include the evolution of the wetlands in the area from a manmade canal to a habitat for plants and animals; a completed archaeological dig that describes a building's history; and a series of individual stories of African Americans in Harpers Ferry that describes a number of significant national themes.
The fees are $3.00 for single admission and $6.00 per vehicle for a 7-day admission. An annual park pass is available for $15.00. The Golden Eagle, Golden Age, and Golden Access Passports are also honored. Tickets may be purchased at the visitors center.
Yelp reviews of the Harpers Ferry National Historical Park are shown below. Read Rebekah B.'s review of Harpers Ferry National Historic Park on Yelp
Suggested Links
Contact Information
National Park Service
P.O. Box 65
Harpers Ferry WV 25425
304-535-6029
Website