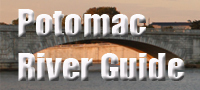 Hiking in the Harpers Ferry Area
Hiking Trail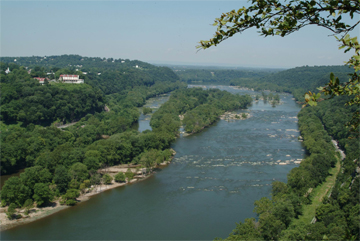 The Appalachian Trail is only one of several trails in the area that connect to Harpers Ferry and the C&O Canal. Other trails in the area include:
Virginius Island Trail (3/4 mile)--An exploration of the site of an industrial community, reclaimed by nature, within the Harpers Ferry Park. More on Virginius Island here.
Hamilton Street (1/2 mile)--A walk along the Shenandoah shoreline revealing the foundations of structures that have been swept away by numerous floods.
Maryland Heights Trail (6.5 miles, shown in photo above)--The most difficult trail in the park, but offering spectacular views. Remains of Union fortifications are visible on the route, which goes up the South Mountain on the Maryland side of the park.
Bolivar Heights Trail (1.5 miles)--A trail with exhibit signs through the Bolivar Heights west of Harpers Ferry. Accessible by vehicle directly to the area.
Suggested Links
Contact Information
Potomac Appalachian Trail Club
118 Park Street SE
Vienna VA 22180
703-242-0315
Website