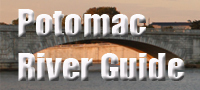 Claude Moore Farm
National Park Service Unit

Note: This site closed suddenly in the fall of 2018. We're keeping the description in the hope that it might reopen!
This colonial farm is a demonstration of a low-income homestead in Northern Virginia during the late colonial period. The property includes about 100 acres; about 12 are farmed with corn, tobacco, wheat, vegetables, and an orchard. Livestock roam freely, but the valuable crops are protected by fencing. The small log house is the family dwelling. Clothing, furniture, tools, and equipment are reproductions of 18th-century items.
The "family" that works the farm does not actually live there, but they work it as if they did. The farm has a volunteer program for individuals 10 years and older, to work as family members. The farm family members do not conduct guided tours, but they are available to answer questions.
Yelp reviews for the Claude Moore Farm are shown below. Read Lauren B.'s review of Claude Moore Colonial Farm on Yelp
Suggested Links
Contact Information
Claude Moore Farm
6310 Georgetown Pike
McLean VA 22101

Website