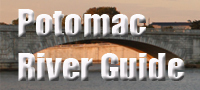 Glen Echo Park
National Park Service Site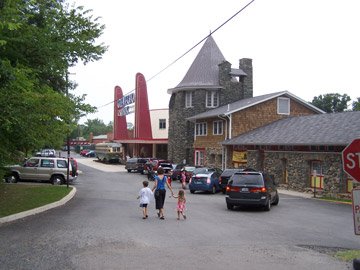 Two towns with unusual histories that grew up along the Potomac are located on opposite sides of Cabin John Creek in Maryland. Glen Echo began as a resort in 1889, becoming the site of the "National Chautauqua," a utopian community. The Chautauqua Tower, located off MacArthur Blvd., is a reminder of the utopian community, which disbanded after a rumored malaria epidemic in 1892.
Glen Echo was the site of a large amusement park which opened in 1911, bringing thousands of Washingtonians up the Potomac by means of a trolley system. The roadbed of the old trolley is still visible along the Clara Barton Parkway.
The park closed in the late 1960s after business declined, and was deeded to the National Park Service. The Park Service has developed an arts center at the site, including artists' studios and teaching facilities. The park also hosts frequent festivals and events, especially during summer months. The Glen Echo Gallery, in the old Chautauqua Tower, is open Tuesday through Sunday from noon to 5 p.m.
Yelp Reviews of Glen Echo Park are shown below. Read Emily Y.'s review of Glen Echo Park Partnership for Arts & Culture on Yelp
Suggested Links
Contact Information
National Park Service
7300 MacArthur Blvd.
Glen Echo MD 20812
301-320-1400
Website