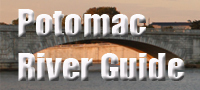 Fort McNair
U.S. Army Fort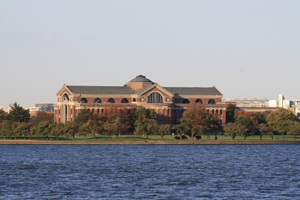 A military reservation was established at the confluence of the Potomac and Anacostia rivers in 1791. Originally named "Greenleaf Point," this site was considered very important for the defense of the City of Washington. Pierre l'Enfant included it his plan for the city. However, the site was not able to withstand the invasion of Washington by the British in 1814.
About 90 percent of the present buildings on the post's 100 acres were built, reconstructed or remodeled by 1908. In 1901, with the birth of the Army War College, the post, now called Washington Barracks, became the Army's center for the education and training of senior officers to lead and direct large numbers of troops. Its first classes were conducted in 1904. The Army Industrial College was founded at McNair in 1924 to prepare officers for high level posts in Army supply organizations, and to study industrial mobilization. It evolved into the Industrial College of the Armed Forces. The Army War College was reorganized as the Army-Navy Staff College in 1943, and became the National War College in 1946. The two colleges became the National Defense University in 1976.
The post was renamed in 1948 to honor Lt. Gen. Lesley J. McNair, commander of Army ground forces during World War II, who was headquartered at the post and killed in Normandy, France, July 25, 1944. Fort McNair has been the headquarters of the U.S. Army Military District of Washington since 1966.
Suggested Links
Contact Information
U.S. Army
P Street at 4th
Washington DC
202-299-2189
Website