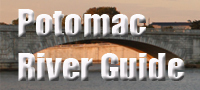 Alexandria Founders Park
Virginia Historic and River Monitoring Site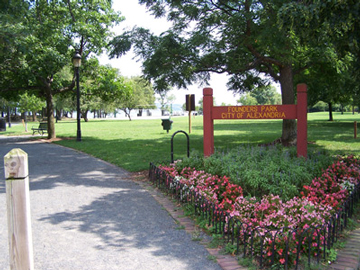 Alexandria's waterfront parks include a number of small parks along the river. At Gibbon Street is a small park with trails to the river. Other parks include Waterfront Park and Point Lumley. In northern Old Town is Founders Park.
In December 2010, the City of Alexandria released a concept plan for the city's waterfront that would link the city's historic resources through a series of piers extending into the Potomac, linked by a curving walkway that would provide access along the waterfront. Two areas would be redeveloped: the Robinson Terminals and the Strand block east of South Union Street. An "Art Walk" along the waterfront would provide an outlet for artistic interpretation of the Potomac's influence on the city.
The National Oceanic and Atmospheric Administration (NOAA) maintains a tide gage at the Alexandria waterfront. Current conditions are shown below:
Nearby Potomac River Stream Monitors

Upstream

Downstream
Yelp reviews of Founders Park are shown below.
Read Larry L.'s review of Founders Park on Yelp
Suggested Links
Contact Information
City of Alexandria
301 King Street
Alexandria VA 22314
703-838-4000
Website