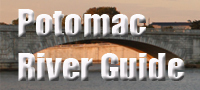 Alexandria Cameron Street Dock
Virginia Historic and River Monitoring Site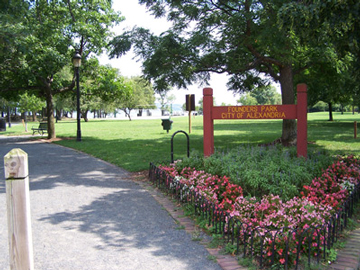 Alexandria's waterfront parks include a number of small parks along the river. At Gibbon Street is a small park with trails to the river. Other parks include Waterfront Park and Point Lumley. In northern Old Town is Founders Park and the Cameron Street Dock.The Park is a popular urban green space where the public can stroll along the shore, enjoy the scenic river, play volleyball, have a picnic, meet friends, appreciate the gardens, flowers and scenery of Northern Virginia, walk dogs on a leash or take advantage of the unfenced dog park area in the park. It is a great place to relax and enjoy the fresh air and the natural beauty of a park alongside the Potomac river.

The City of Alexandria maintains Founders Park as a passive park for all to enjoy. Private events are not permitted.

The National Oceanic and Atmospheric Administration (NOAA) maintains a tide gage at the Alexandria waterfront. Current conditions are shown below:
NOAA forecast data for this site are shown below.
Nearby Potomac River Stream Monitors

Upstream

Downstream
Yelp reviews of Founders Park are shown below.

Read Larry L.'s review of Founders Park on Yelp
Suggested Links
Contact Information
City of Alexandria
301 King Street
Alexandria VA 22314
703-838-4000
Website