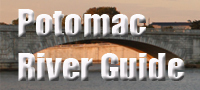 Occoquan Bay National Wildlife Refuge
National Wildlife Refuge

A top-secret radio research center in Woodbridge was closed by the U.S. Army in 1996, and the 580 acres along the Occoquan and Potomac Rivers were turned over to the U.S. Fish and Wildlife Service for preservation.
Formerly known as the Woodbridge Army Research Facility-Harry Diamond Laboratories, the square mile of field and marsh was closed to public access and kept in grasslands. Wildlife flourished during the 50 years that the property was closed to civilian access.
The area is considered a prime spot for birds, plants, and animals. One major concern is that the existing buildings on the site--including a massive radio tower that is a local landmark--were not suitable for a wildlife refuge. A proposed visitor center may be build elsewhere on the facility. The refuge is currently open seven days a week. Winter hours (October-March) 7 a.m. to 5 p.m. Summer hours (April-September) 7 a.m. to 7 p.m. A fee is charged for vehicles.
Occoquan Bay National Wildlife Refuge is part of the "Find Your Chesapeake" project of the National Park Service and the Chesapeake Conservancy. Click here for details.
Yelp reviews for the Occoquan Bay refuge are shown below. Read Laura W.'s review of Occoquan Bay National Wildlife Refuge on Yelp
Suggested Links
Contact Information
U.S. Fish and Wildlife Service
13950 Dawson Beach Road
Woodbridge VA 22191
703-490-4979
Website