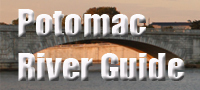 Chapman State Park
Maryland State Park

Chapman State Park is the result of efforts in the 1990s to preserve the Potomac shoreline in Charles County, Maryland. The State of Maryland announced in 1998 that it would spend more than $25 million to purchase thousands of acres along the Potomac in Charles County upstream of Indian Head. The state purchase includes 1,850 acres including a manor house known as Mount Aventine, and Potomac shoreline. Additional acreage was purchased near the Mattawoman Creek spawning grounds. In October 1998, a conservation group, the Richard King Mellon Foundation, purchsed the final 375 acres of riverfront and turned the property over to the state.
Overall, more than two miles of Potomac shoreline were protected through the transactions. Today, the park features the great woodlands that once lined the Potomac. The site also includes the Mt. Aventine mansion, owned by the Chapman family for more than a century. The original structure was a small stone cottage dating to the late 1700s. Around 1840, a much larger manion was built by Pearson Chapman after a fire. In the 1860s, the structure was enlarged and expanded again. The park has several trails that wind down to more than two miles of the Potomac shoreline.
Chapman's Landing had been proposed as a planned community of more than 4,600 homes and 12,000 residents along the Potomac River. Developers had obtained most of the necessary permints needed to begin construction, but the state action in mid 1998 changed their plans.
Chapman State Park is part of the "Find Your Chesapeake" project of the National Park Service and the Chesapeake Conservancy. Click here for details.
Yelp reviews for Chapman's State Park are shown below. Read Jeremy S.'s review of Chapman State Park on Yelp
Suggested Links
Contact Information
Maryland Department of Natural Resouces
Chapmans Landing Road
Bryans Road MD 20616
301-743-5161
Website