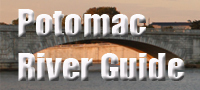 Town of Indian Head
Maryland Town

The town was incorporated in 1920.
Large tracts of woods and wetlands along the Potomac and Mattawoman Creek have been untouched at Indian Head--despite the testing of explosives--leaving populations of birds, animals, and trees. Several bald eagle nests have been reported near an Indian Head explosion range.
The town features a Village Green, biking and hiking on Indian Head Rail Trail, cultural events at the Center for the Arts, and the access to the Mattawoman and Potomac River for fishing, kayaking and canoeing.Indian Head manages Mattingly Park, formerly known as Slavins Ramp, and is an access point for Mattawoman Creek. For details on the Mattingly Park boat ramp, select this link.
Suggested Links
Contact Information
Town of Indian Head
305 Queen Anne Street
Indian Head MD 20640
703-221-3400
Website