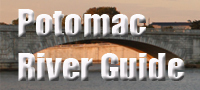 Route of John Wilkes Booth
Maryland Historic Site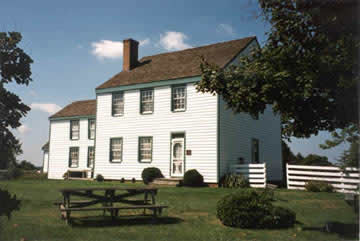 After assassinating President Abraham Lincoln at Ford's Theater in Washington, John Wilkes Booth led a wild chase through the lower Potomac countryside, through the Zekiah Swamp and across the river twice before being tracked down in Caroline County, Virginia.
Booth made his getaway on horseback through the Washington Navy Yard, down Good Hope Road in Anacostia to Branch Avenue, to the house of Mary Surratt in Clinton. Booth found support in Southern Maryland, where residents opposed the Union forces. He followed a secret mail route used by the Confederate Army to transfer messages from the South through the North to Canada. After stopping at the home of Dr. Samuel Mudd (shown above), who set Booth's broken leg. Mudd later claimed not to know of the assassination. Booth headed south to Popes Creek, where he made his first attempt to cross the Potomac. Along with conspirator David Herold, Booth stole a small boat and crossed the river; but instead of landing in Virginia, the two landed at Blossom Point, just north of what is now the Nice-Middelton Memorial Bridge.
On their second attempt, Booth and Herold landed in Virginia, and after twelve days, came to the Garrett Farm in Bowling Green, Va. There he was shot by a federal trooper.
Photo of the Samuel Mudd House from Southern Maryland Heritage Area.
Suggested Links
Contact Information
Samuel Mudd Home
3725 Doctor Samuel Mudd Drive
Waldorf MD 20601
301-645-6870
Website