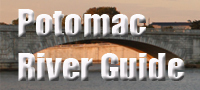 Thomas Stone National Historic Site
National Park Service Unit

Thomas Stone was a prominent 18th-century Maryland lawyer. He served in the state senate, the Continental Congress, and was a signer of the Declaration of Independence. Stone and his wife Margaret, daughter of Dr. Gustavus Brown of Rich Hill, began building Haberdeventure plantation between 1771 and 1773. The Stones lived there during the turbulent early years of the new republic. After Stone moved his family to Annapolis, Haberdeventure was managed by his younger brother. Margaret and Thomas Stone both died in 1787 and were buried in the family cemetery near the mansion.
Haberdeventure was the Stone family home until 1936. The last owners purchased the site in the 1940s. The house was a renowned showplace until a devastating fire gutted the center hall in 1977. The house was under restoration until late 1997, when it reopened. It is one of the least-visited sites in the National Park System, with fewer than 4,000 visitors in 1996. Park historians say that the house is an excellent example of interior colonial architecture.
The Thomas Stone House and 322-acre park is open daily from 9 a.m. to 5 p.m. during June, July, and August. From September through May, the site is open Wednesday through Sunday. The visitor contact station contains tourist information, exhibits, and a video presentation. Rangers conduct tours on request. There is no admission fee.
The Thomas Stone House is a site on the Southern Maryland Religious Freedom Byway, a route of historic sites dealing with the establishment of religious freedom in the U.S.
Thomas Stone National Historic Site is part of the "Find Your Chesapeake" project of the National Park Service and the Chesapeake Conservancy. Click here for details.
Yelp reviews for the Thomas Stone Historic Site are shown below. Read Christopher C.'s review of Thomas Stone National Historic Site on Yelp
Suggested Links
Contact Information
National Park Service
6655 Rosehill Road
Port Tobacco MD 20677
301-392-1776
Website