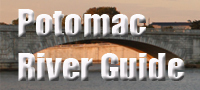 National Conservation Training Center
Federal Training Facility

A former 530-acre farm is now a national training center for the U.S. Fish and Wildife Service and other federal agencies. The site provides training on a variety of natural and conservation issues.
The instructional classrooms, commons, and housing are situated within the rural setting of both forest and grasslands. The architectural design demonstrates the buildings and walkways are blended with the landscape to entice guests to shed their metropolis pressures. Outdoor patios, walkways, and break areas are situated to easily view the Mid-Atlantic area wildlife throughout the four seasons. Birds, white-tailed deer, fox, and other critters are frequently seen skittering up nearby trees or moving along a grassland culvert.
NCTC courses are open to any interested students who meet the pre-qualification standards set forth for each class. While college credit is available for many courses, most students are environmental or technical professionals who are looking for career enhancement training.
Read Meghan K.'s review of National Conservation Training Center on Yelp
Suggested Links
Contact Information
National Conservation Training Center
698 Conservation Way
Shepherdstown WV 25443
304-876-7263
Website