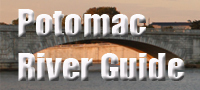 Anacostia Riverwalk Trail

A continuous 20-mile trail on both sides of the Anacostia River, the Riverwalk Trail System is a new recreational amenity and transportation alternative. The 10-12 foot wide trail is designed for a wide range of users-from cyclists to runner and skaters to walkers-and also provides seating, system maps, bike racks, and interactive maps.
Once complete, the trail will provide seamless, scenic travel for pedestrians and bicyclists along the river to the Fish Market, Nationals Park, Historic Anacostia, RFK Stadium, the National Arboretum and 16 communities between the National Mall at the Tidal Basin and Bladensburg Marina Park in Maryland. To date, 12 of the ultimate 20 miles of the Riverwalk Trail are open and heavily used.
Read Jenny P.'s review of Anacostia Riverwalk Trail on Yelp
Suggested Links
Contact Information
District of Columbia Department of Transportation
1100 New Jersey Ave. SE
Washington DC 20003

Website