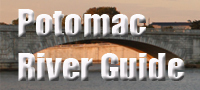 Bonums Landing Boat Ramp
River Access Point

Bonum's Landing is a small boat ramp at the end of Route 763 near Tucker Hill. Bonum's Creek has a water trail created by the Northern Neck Tourism Commission. To download a copy of the water trail map, select this link.
Most of the water trail is intended for beginner to intermediate paddlers; the Potomac River section may require advanced or expert paddling skills.
The creek itself is relatively small, with plenty of shelter and little residential development along the shoreline. Next to the boat launch is a wholesale oyster house.
Suggested Links
Contact Information
Westmoreland County Department of Parks
State Road 763
Kinsale VA 22488

Website