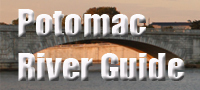 Buzzard Point Marina
Marina

Buzzard Point Marina closed in December 2015. The site is owned by the National Park Service, which decided not to make necessary improvements. The marina was one of several small marinas located on the Anacostia River. The marina had floating docks and a picnic area. The Park Service currently maintains the park where the marina is located, although the docks were removed. Plans for the area include a new soccer stadium and other recreational opportunities.
The earliest documented name for the peninsula now known as Buzzard Point was Turkey Buzzard Point. It first appeared in 1673 on a map published by Augustine Herman, a Bohemian explorer and one of the early settlers of the Eastern Shore of Maryland.
This name, typically shortened to Buzzard Point, remained in use until the Capital city was laid out in the 1790s, at which time it became Young's Point, named for Notley Young, owner of the land. It was subsequently renamed Greenleaf's Point after James Greenleaf, a land speculator and owner of lots located in the vicinity of the Point.
In the present day, "Buzzard Point" identifies much of the urbanized area south of M Street SW and west of South Capitol Street SW (excluding Fort McNair). Buzzard Point is close to the Arena Stage, Nationals Park, a modern grocery store and the Waterfront and Navy Yard/Ballpark Metro stations.
Yelp reviews of the Buzzard Point Marina are shown below. Read David M.'s review of Buzzard Point Marina on Yelp
Suggested Links
Contact Information
Buzzard Point Marina
2200 1st St. SW
Washington DC 20001
202-488-8400
Website