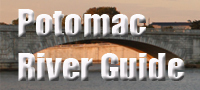 Leonardtown Wharf Park
Canoe/Kayak Access Point
The town of Leonardtown has developed a new public park that features canoe and kayak rentals with tours of McIntosh Run, a 3-mile canoe/kayak trail. For more information, select this link.
The site is part of the Water Trails of St. Mary's County. To download a copy of the Water Trails brochure, select these links:
front side
back side
Leonardtown Public Park is part of the "Find Your Chesapeake" project of the National Park Service and the Chesapeake Conservancy. Click here for details.
Photo: St. Mary's County Parks & Recreation.
Suggested Links
Contact Information
St. Mary's County Parks
22500 Washington Street
Leonardtown MD 20650
301-475-9791
Website