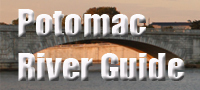 River Springs Landing
Canoe/Kayak Access Point
Canoe and kayak area with access to Whites Neck Creek and St. Catherine Sound. There is limited parking (only two vehicles). It is open sunrise to sunset.
The site is part of the Water Trails of St. Mary's County. To download a copy of the Water Trails brochure, select these links:
front side
back side
Photo: St. Mary's County Recreationn & Parks.
Suggested Links
Contact Information
St. Mary's County Parks
37250 River Springs Road
Avenue MD
301-863-9100
Website