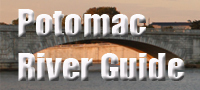 John F. Kennedy Center for the Performing Arts
Arts Center

The busiest center for performing arts in the United States is located on the Potomac River near the Watergate complex. The Kennedy Center produces approximately 2,000 performances annually, with attendance of more than 2 million. The center hosts the National Symphony Orchestra, dozens of television and radio broadcasts, and is a leader in arts eduction. The building was designed by Eduard Durell Stone after passage of the National Cultural Center Act, passed in 1958. It was renamed the Kennedy Center for the Perfoming Arts following the assasination of President Kennedy in 1963.
The building features a 630-foot long grand foyer, along with separate halls. Because many airplanes fly along the Potomac River, the center was designed as a "box within a box" with extra insulation for sound. The center as one of the only open air rooftop terraces, directly overlooking the Potomac River.
In 2011, the Kennedy Center announced an expansion project that would create three pavilions to house classrooms, lecture space, and office space, with one of the pavilions floating on the Potomac River and featuring an outdoor stage and public gardens.
Yelp reviews for the Kennedy Center are shown below. Read Alex W.'s review of The John F Kennedy Center on Yelp
Suggested Links
Contact Information

2700 F Street N.W.
Washington DC 20566
202-467-4600
Website