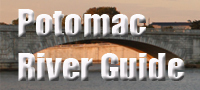 Chesapeake Bay Field Lab
Maryland School

Piney Point has been a summer resort since the days of President James Madison. Today, it still lures many summer visitors with its vacation houses, waterfront restaurants, and easy access to boating facilities.
The Chesapeake Bay Field Lab (CBFL) is a non-profit organization providing environmental tours for students and other groups.
For 20 years, the CBFL operated the "Dee of St. Mary's", an authentic skipjack, one of only six skipjacks operating in the Chesapeake Bay region.
Due to dilapidation, CBFL suspednded educational field trips in 2011 and began a restoration project. In August 2012, the Dee moved its home to Solomons, Maryland, at the Calvert Marine Museum.
Suggested Links
Contact Information
Chesapeake Bay Field Lab
P.O. Box 366
Piney Point MD 20674
301-994-2245
Website