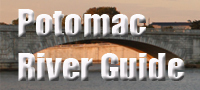 St. Georges Island
Maryland Island

St. George's Island, on Route 249, is connected to the mainland by a steel bridge. The island once belonged to the Jesuits as a part of St. Inigoes Manor. In July 1776, a battle was fought here to keep the British from crossing to the mainland. The area here has long been famous for its oyster crop. Today, vacation cottages, seafood restaurants, and good fishing attract numerous visitors to this small island.
A large privately owned campground on the island is Camp Merryelande, which 11 rental units, including studio apartments and a large cabin. Kayaks and canoes are available for rent. For more information, contact Camp Merryelande Rd, St. George Island, 301-994-1722 or visit Southern Maryland Religious Freedom Byway, a route of historic sites dealing with the establishment of religious freedom in the U.S.
Photo of St. George's Island Landing--St. Mary's County Recreation & Parks.
Suggested Links
Contact Information
St. Mary's County
Division of Tourism
Leonardtown MD 20650

Website