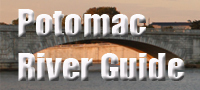 Western Md. Railway Bridges Near Dawson Md.
North Branch Potomac River Railroad Bridge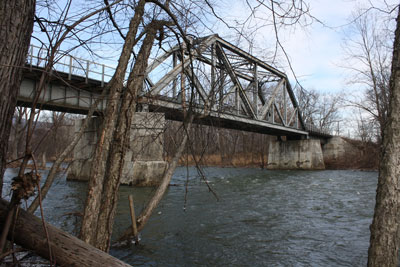 Two steel bridges near Dawson, Maryland, carried the Western Maryland Railway across a neck of the North Branch Potomac. The CSX line takes a more direct route to Cumberland. Today, the one-lane bridges are in private ownership.Nearby upstream is the Black Oak boat ramp and access point on the Maryland side of the Potomac.
Nearby Potomac River Crossings

Upstream

Downstream
Suggested Links
Contact Information
CSX Transportation
500 Water St.
Jacksonville FL 32202
904-359-3100
Website