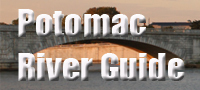 Clara Barton House
National Park Service Site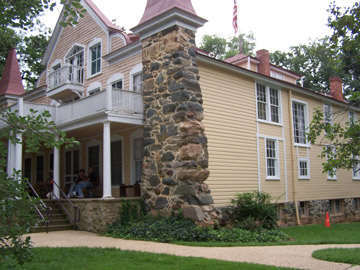 This large house, operated by the National Park Service, is immediately north of the Glen Echo Park. It was built by Clara Barton, founder of the American Red Cross, in 1891. She built the house first as a Red Cross warehouse and then modified it for living quarters in 1897. She lived here the last 15 years of her life, from 1897 to 1912.
Despite her public image as the founder and long-time president of the American Red Cross, Clara Barton was a shy and private woman who indulged in reading, gardening, and writing at her Glen Echo home. The house is open 7 days a week from 10 a.m. to 5 p.m. except January 1, Thanksgiving, and December 25. Guided tours of the Clara Barton House are available hourly on the half hour. Visitors may use the parking lot for Glen Echo Park (see above). The Clara Barton Parkway, part of the George Washington Parkway system, runs adjacent to the house and was named in her honor in 1989.
Yelp reviews for the Clara Barton House are shown below.
Contact Information
National Park Service
5801 Oxford Drive
Glen Echo MD 20812
301-320-1410
Website