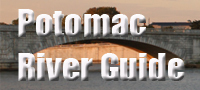 Kenilworth Aquatic Gardens
National Park Service Unit

Kenilworth Aquatic Gardens are a combination of historic ponds and natural wetland areas. Originally a lush wetland area, the upper Anacostia River watershed was cleared to build farms in the 1600s, followed by the Industrial Revolution in the 1700s and early 1800s. Unprotected by forest, soil washed into the Anacostia River and the deep channels that allowed boats upstream as far as Hyattsville, filled in with silt.
In the 1880s, landowner Walter Shaw saw the site as a good place to build a water garden and grow water lillies. His daughter Helen lobbied Congress to save the gardens from dredging. In the process, a section of the original marsh was preserved. The site became part of Anacostia Park in the 1950s.
Kenilworth Aquatic Gardens is a sponsor of the Lotus and Water Lily Festival, held annually in July.
Contact Information
National Parks East
1900 Anacostia Drive S.E.
Washington DC 20020

Website