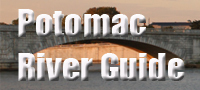 Elizabeth Hartwell Mason Neck Wildlife Refuge
National Wildlife Refuge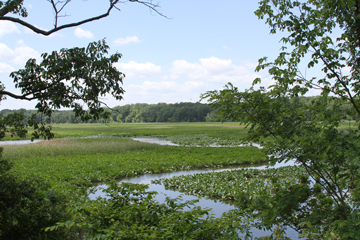 Mason Neck National Wildlife Refuge is open to the public from dawn to dusk year round. The Woodmarsh Trail is a 3-mile round trip trail (two shortcuts are available). The Great Marsh Trail is .75 miles long and is handicapped accessible. It terminates at an overlook, permitting some of the best views of the marsh and its inhabitants. To keep people from disturbing the wildlife, the marsh itself is closed to canoeing and there are no public canoe launch points in Mason Neck National Wildlife Refuge. Special permits for shoreline access are occasionally granted to groups engaged in authorized environmental education or research.
Mason Neck Wildlfe Refuge is part of the "Find Your Chesapeake" project of the National Park Service and the Chesapeake Conservancy. Click here for details.
Yelp reviews for Mason Neck Wildlife Refuge are shown below.
Contact Information
U.S. Fish and Wildlife Service
High Point Road
Lorton VA 22079

Website