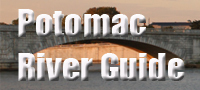 Crain Memorial Welcome Center
Maryland Transportation Site

The Charles County government operates a welcome center on U.S. 301 one mile north of the Nice Memorial Bridge over the Potomac. The Crain Memorial Welcome Center has a large selection of brochures and information on parks, recreation areas, and other points of interest throughout the state.
Originally constructed by the State of Maryland, the welcome center was scheduled to be closed in 2010 due to budget cuts in the state Department of Natural Resources. Charles County committed more than $50,000 to keep the center open, and in July 2010 assumed responsibility for the operations of the center. The information center is open daily from 9 a.m. to 5 p.m. For information, call 301-259-2500.
Yelp reviews for the Crain Welcome Center are shown below.
Contact Information
Charles County Government
12480 Crain Highway
Newburg MD 20664

Website