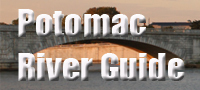 Piney Point Recreation Area Boat Ramp
River Access Point
The Piney Point Recreation Area has a large boat ramp with access to St. Georges Creek. It is located off Route 249, past the St. Georges Island Bridge. It has 34 parking spaces and is suitable for large vessels. There is no fee.
Photo: St. Mary's County Recreation & Parks.
Reviews from Yelp are shown below.
Contact Information
St. Marys County Parks
44720 Lighthouse Road
Piney Point MD 20674
301-863-6068
Website