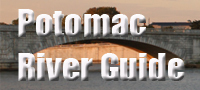 Cherry Blossom Riverboat
Charter Tour Boat
The Cherry Blossom is a re-creation of a Victoria steamboat. It is an authentic split sternwheeler designed and created for gracious private entertaining. Her two interior salons are heated and air-conditioned for year-round comfort. The open-air third deck offers a spectacular view of Old Town Alexandria and the Washington, D.C. skyline. The Cherry Blossom is operated by the Potomac Riverboat Company, which has a number of other cruises and charters based in Alexandria.
The Cherry Blossom holds up to 350 people and is available for charters.
Yelp reviews for the Cherry Blossom Riverboat are shown below.
Contact Information
Potomac Riverboat Company
205 The Strand
Alexandria VA 22314
703-684-0580
Website